Take proper carer when determining your size.
The best way to check your ring size is to visit a local jeweller. Alternatively you can measure it yourself with a generic ring sizer such as this.
It is very important that you measure your finger multiple times on different days, and at different times of day. There are many factors which could result in an inaccurate measurement. If you would like to order a plastic model of a specific design to check sizes please reach out using our contact form.
Check ring descriptions as some would recommend increasing by one size.
If you need to have a ring resized please consult a local jeweller first, if you have no luck use the contact form to speak with us. Charges will apply. During any shipping, damage to items is always the responsibility of the sender.
Contact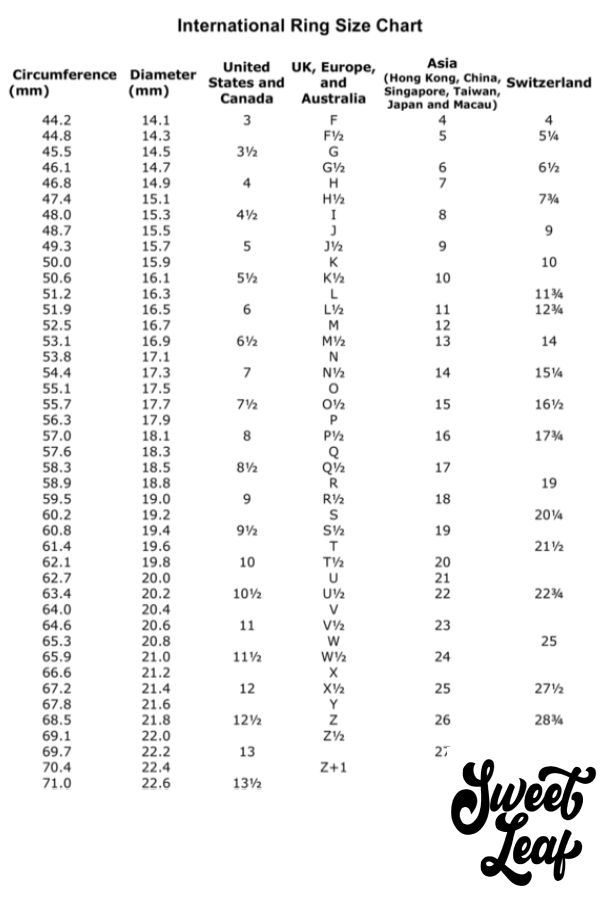 Sweet Leaf uses UK measurements
If you have been sized using a different metric you will be able to convert it using this chat.